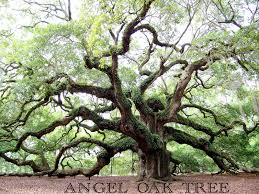 The Angel Oak, located in John's Island, SC, near Charleston, is one of the oldest trees on the East Coast.  The Angel Oak is in danger of being removed for development.  The Lowcountry Open Land Trust is raising money to buy land around the Angel Oak as a buffer to future development.
You can donate and find out more about the Angel Oak here.
I donated.  Please donate if you feel inspired to help save this ancient and beautiful tree.
Photo credit: AngelOakTree.com
Posted under Southern Gardens